DWARVES VS ORK NINJAS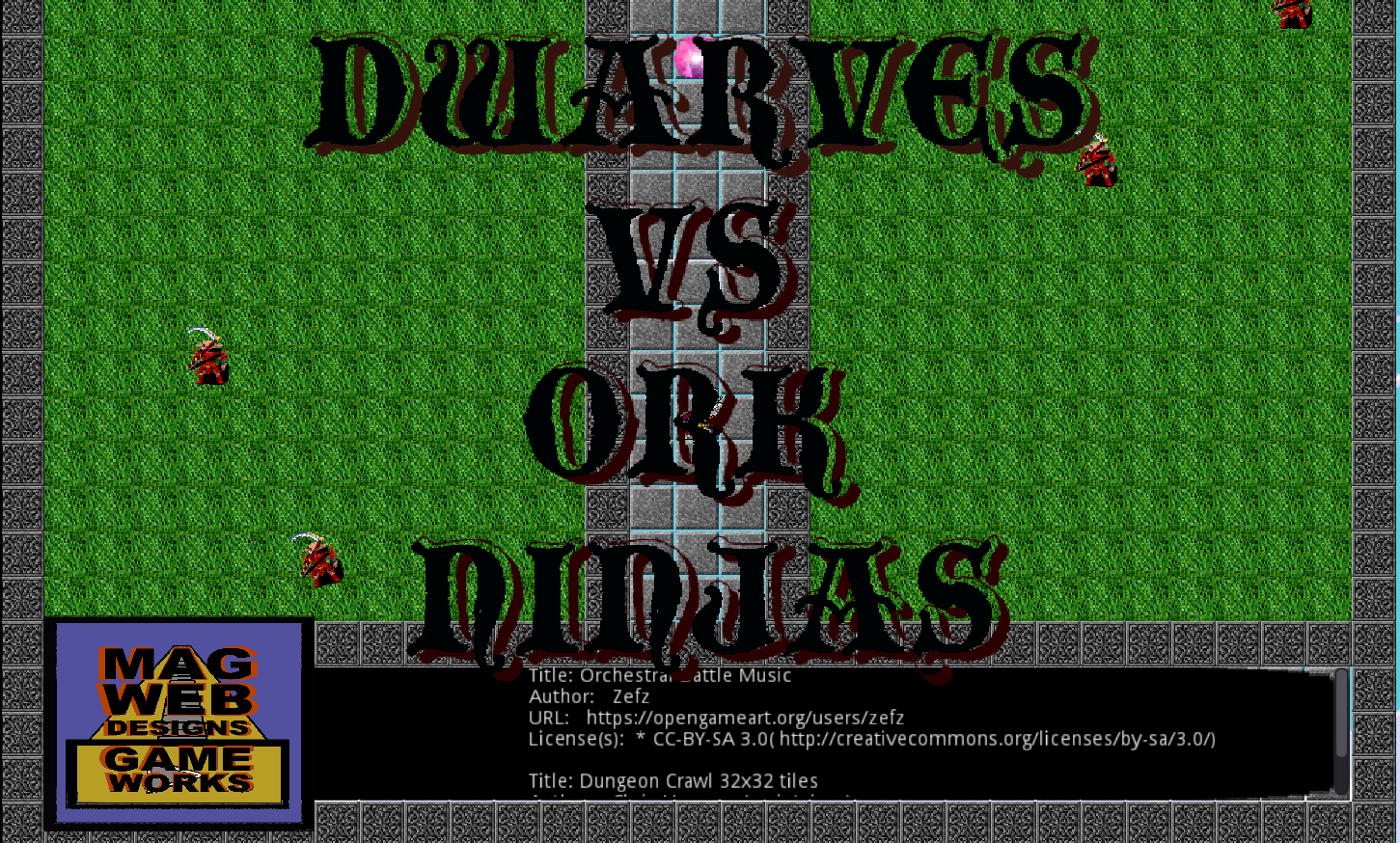 Made with GODOT for

Dwarves and Ork Ninjas what could go wrong? When a horde of Orc Ninjas attacks a Dwarf stronghold only you can save the Dwarves brew from the Ork Ninjas.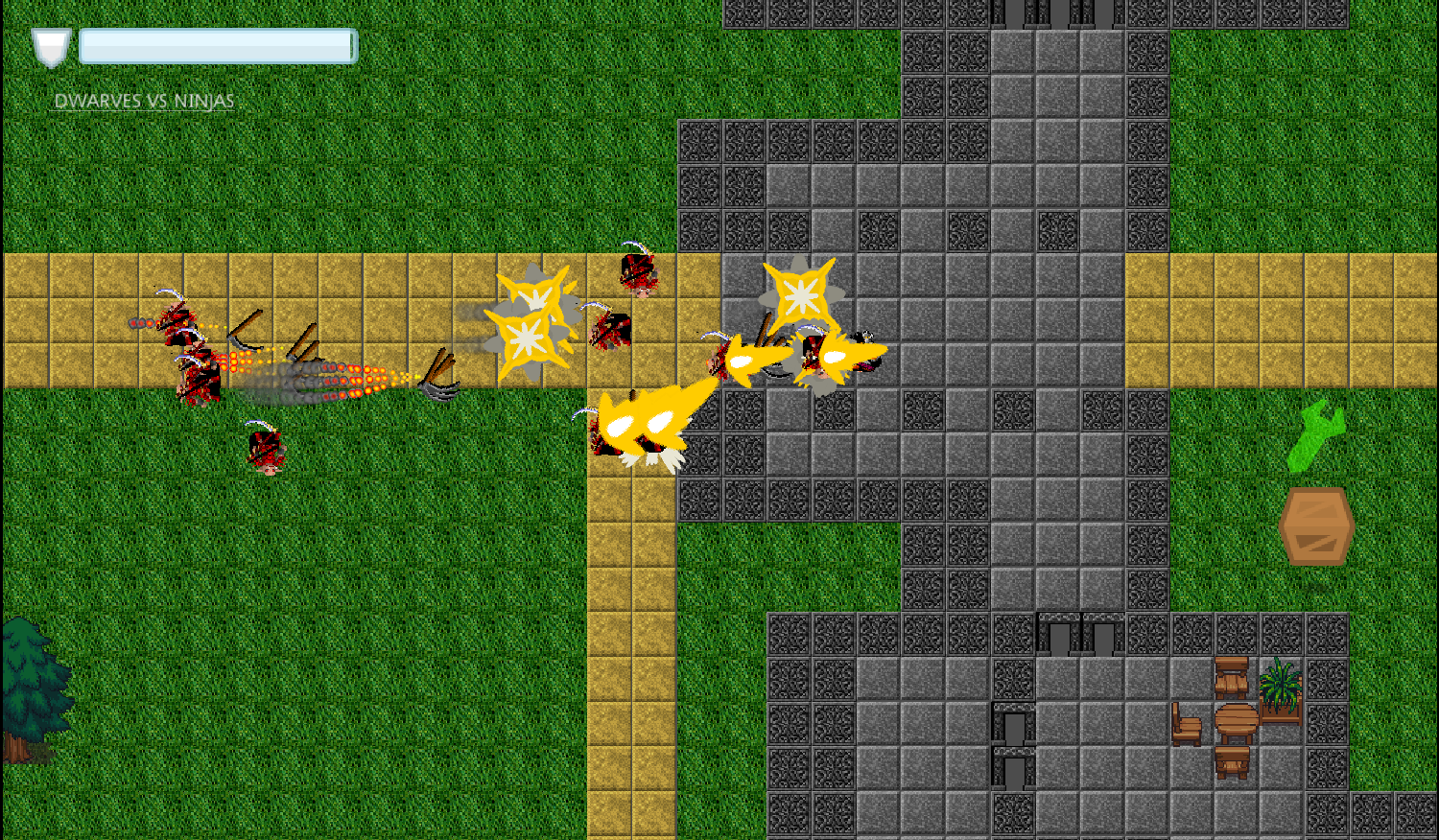 Explore the vast 4 scene world and interact with the virtual inhabitants while you discover a way to defeat the Orc Ninjas for good.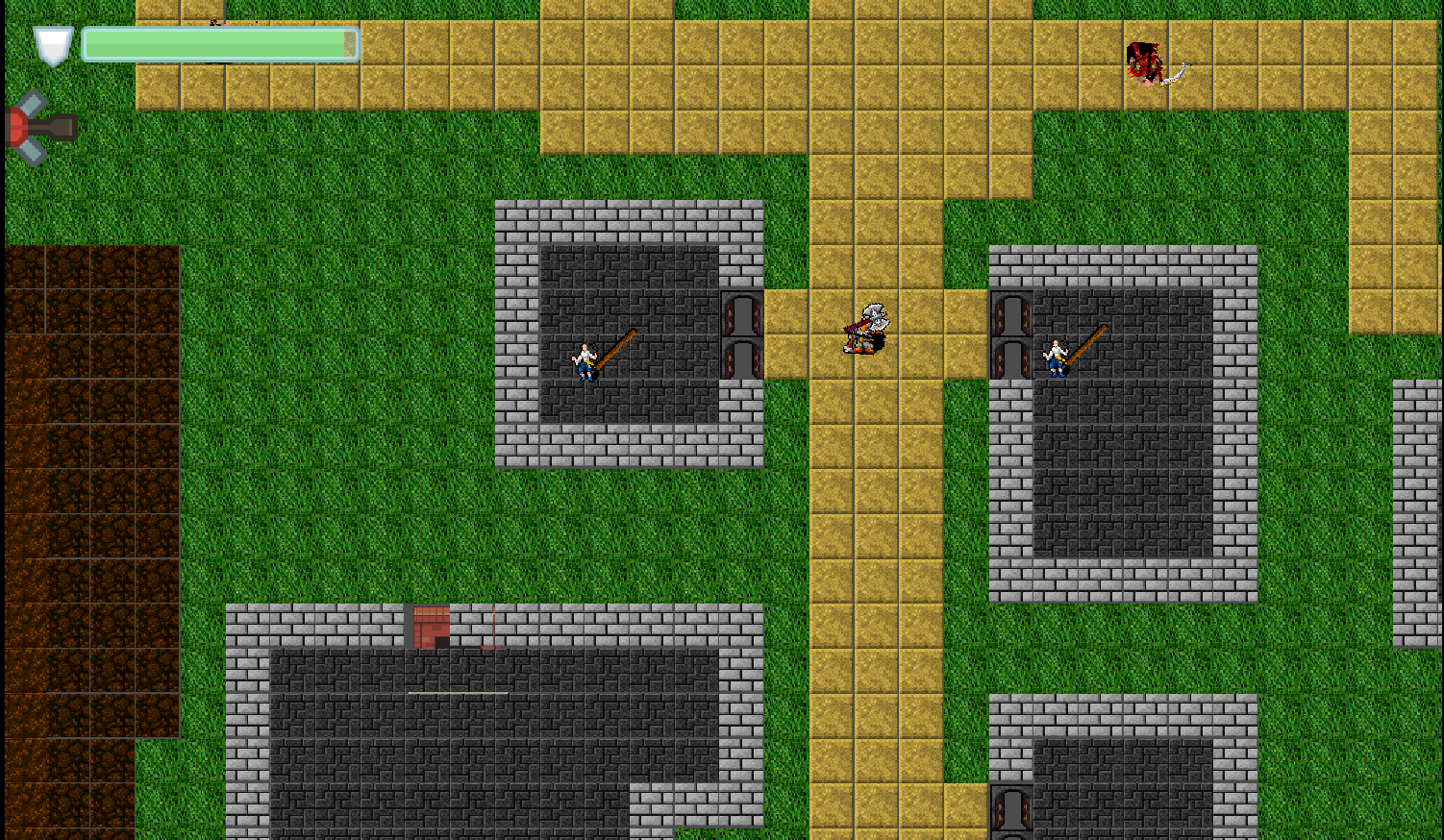 CONTROLS

W,A,S,D moves
Mouse targets and attacks.
ASSETS

Title: Orchestral Battle Music
Author: Zefz
URL: https://opengameart.org/users/zefz
License(s): * CC-BY-SA 3.0( http://creativecommons.org/licenses/by-sa/3.0/)
Title: Dungeon Crawl 32x32 tiles
Author: Chris Hamons (maintainer)
URL: https://opengameart.org/content/dungeon-crawl-32x32-tiles
License(s): * CC-BY-SA 3.0( http://creativecommons.org/licenses/by-sa/3.0/)
Title: Explosions
Author: Kenney
URL: https://www.kenney.nl/
License(s): * CC-BY-SA 3.0( http://creativecommons.org/licenses/by-sa/3.0/)
Game Development :
MAG WEB DESIGNS
GAME WORKS
SEO : FLINT SEO COMPANY